Wrongful Death Attorneys Colorado Springs
King & Beaty are Colorado Springs wrongful death attorneys experienced with representing grieving families throughout the Pikes Peak area.  If your family has lost a loved one in a case involving negligence, recklessness, or misconduct, you may be entitled to compensation.  Call now to find out if you have a claim 719-505-9999.
The grief and pain that follows the loss of a loved one never fully goes away. But the trauma of such a loss is made even worse if it was sudden, unexpected, senseless, and caused by someone else's negligence or recklessness. Sadness is joined by anger, and mourning is accompanied by unanswered questions and confusion about what to do next.
During such a difficult time, we are here to help. We are Colorado Springs wrongful death attorneys Trent King and David Beaty.
If you have lost a loved one in a tragic act of negligence, we know that we can never fully understand the depths of your sorrow.
We also know that all the money in the world can't replace a spouse, child, parent or other loved one. You want them back; you wish you didn't have to deal with lawyers, insurance companies, or lawsuits.
But as compassionate and experienced wrongful death lawyers, we can provide crucial support for families trying to cope and make it through such an excruciating time. We will listen to your story, answer your questions, provide direction, and pursue justice for your loved one and compensation for those left behind.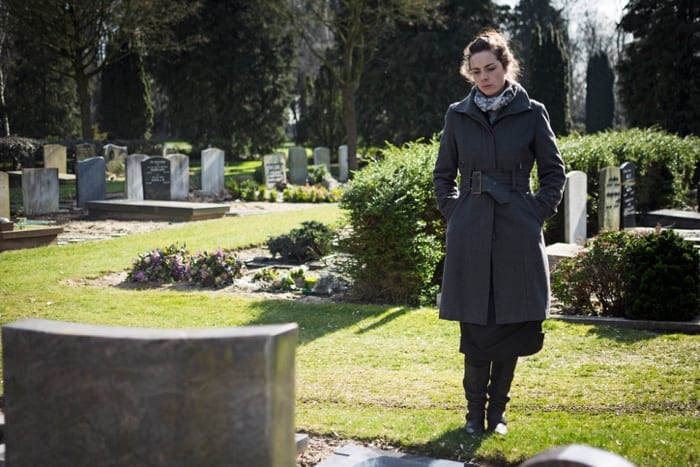 What Does "Wrongful" Death Mean?
A death is "wrongful" under Colorado law if it was caused by the negligence, recklessness, or intentional conduct of another person or entity.
Common examples of wrongful death cases include:
Auto, truck, and motorcycle accidents
Slips and falls
Bicycle accidents
Criminal acts
Defective products, medications, or medical devices.
What is a Wrongful Death Lawsuit?
Since the person killed because of such conduct cannot file a lawsuit to recover compensation for their own pain and suffering, loss of future income, and other losses arising from their death, certain family members have the right under the Colorado Wrongful Death Act to file a lawsuit on their loved one's behalf and to recover for their own losses as a result of the tragedy.
No matter how devastated they may be about a loved one's death, not every family member has a right to file a Colorado wrongful death lawsuit.
During the first year after the death, only the surviving spouse may seek to recover damages in a wrongful death suit.
In the second year after the loss, both the surviving spouse as well as any surviving children can file a wrongful death action. If the person killed does not have a spouse or children, the victim's parents may seek to recover damages at any time during those first two years.
Additionally, the representative of the deceased person's estate can file what is called a "survival action" to recover certain types of damages.
Regardless of who is seeking justice and compensation on behalf of a lost loved one, it is crucial to understand that the statute of limitations for wrongful death lawsuits in Colorado is two years. If a claim is not filed within that time, family members and the estate will lose all rights to seek compensation against those responsible for their loved one's death.
These complex timing clauses are an crucial reason it is so important to meet with an experienced Colorado Springs wrongful death attorney as soon as you are able to do so after your loss.
Wrongful Death Damages
Damages recoverable by a spouse, child, or parent in a Colorado wrongful death lawsuit include damages for:
wages and other compensation that their loved one would likely have earned if he or she had survived
benefits lost because of the death, such as life insurance, and
past and future "grief, loss of companionship, impairment of the quality of life, inconvenience, pain and suffering, and emotional stress" the plaintiff has experienced and will experience. (though these "non-economic" damages are capped under Colorado law at $250,000, adjusted for inflation. The adjusted cap for 2015 was $436,070)
The representative of the victim's estate can also seek to recover compensation for such losses as medical expenses, including hospitalization, surgery, pharmacy, and rehabilitation or hospice care for the deceased person resulting from the incident, as well as funeral and burial expenses
How King & Beaty Can Help
Wrongful death lawsuits can be complex and challenging. Proving liability and the extent of your losses requires meticulous preparation and relentless advocacy.
Preventing insurance companies from trying to limit your recovery to an amount far below what you deserve requires experience and a refusal to let our clients be taken advantage of. That is what we bring to every family who comes to us seeking help during a tragic time.
While you are grieving and processing your loss, we can take theses burdens off your shoulders. As your Colorado Springs wrongful death attorneys, we will be there for you 24/7, with our personal attention and total dedication to getting you the resources and compensation you need.
At King & Beaty, LLC, your loss is not just a case or a lawsuit. We know your pain is deep; our commitment to you and your family is as well. Please give us a call at (719) 505-9999 or fill out our online form to arrange for your free initial consultation. We look forward to assisting you.
CALL TODAY (719) 505-9999
100% Free Consultations
Call to schedule your free consultation with a Colorado Springs personal injury attorney at King & Beaty, LLC.
Get a free initial consultation with a personal injury lawyer. No matter what kind of accident or injury.
At King & Beaty, your loss is not just a case or a lawsuit. We know your pain is deep. We offer our commitment to you and your family as well.
If you've been injured in a vehicle or traffic accident, the insurance company is not your friend. Let us help advise you.
We are committed to doing everything we can to get compensation and comfort for those dealing with brain injuries, and we have a solid track record of doing so.
Don't let a split and fall from negligence derail your life. Get the compensation you deserve to cover your pain and suffering.
If you have been injured as a result of a careless or negligent property owner, then King & Beaty can help you to rebuild your life after your injury.
At King & Beaty, LLC we're here to help you. That's why we take your questions seriously. You can call us at 719-505-9999 to schedule a free consultation with our personal injury attorneys Trent King or David Beaty. Gain peace of mind. Call us today.
King & Beaty LLC
3260 E. Woodmen Road, Suite 200
Colorado Springs,
CO
80920
719-505-9999
Personal Injury Law Firm
FAX: (719) 344-2340
info@kingandbeaty.com